Snail Mail Greeting Card
When you see an intriguing keepsake or greeting card, do you ever wonder: "What's the story behind this one?"
N

early every day, my children come running to me, "Mom! We've got a photo opportunity for you!" On this particular day they were especially excited. "We found SNAILS!" So I grabbed my camera and headed outdoors.
This is one of the photos I took. It looks so elegant and lovely, but that's not how I felt about it that day . . .
Now imagine my surprise when I stepped out onto my front porch and was greeted with a scene like this:
Snails EVERYWHERE! The 14 snails in this picture were just a few. Altogether there were between 35 and 40 of them. It looked like an infestation. I like little creatures, but 40 is too many even for me to handle. EWW! They were climbing all over each other, up the walls, in the grass . . .
Then one of my children pointed at our picnic table. "Mom, it's a snail race!" And sure enough there was a team of them racing to the top:
Looks like number 5 is burning rubber! Nothing left but the trail (right)
After I got over my initial shock, I settled in for a photo shoot. One of my sons picked a flower and set it on the ground. Within a minute they were there to devour it:
Needless to say, I won't be looking at snails in the same light again!
Greeting Card Universe offers a variety of cards featuring snail photographs. Take a look at these and wonder, "What's the story behind this one?" Or better yet,
DON'T!:



Of course I have to share a few of the gift items I designed for this set:
And this one is my favorite: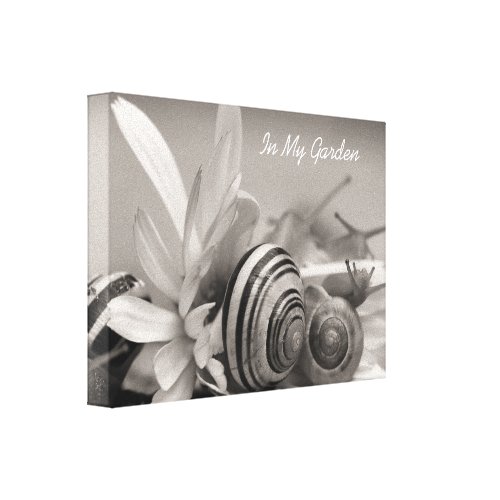 Garden Snails On Gerbera Daisy Fine Art Photograph
by
PhotographyTKDesigns
Follow my 365-Day Photo adventure on
Facebook
!